Sterling Generators
Being a quality conscious organization, we are engaged in offering highly efficient range of Sterling Generators that are widely used to provide excellent power back in case of emergency power cut. Our sterling generator is cautiously integrated with the highly functional components. Excellent fuel economy, low operating cost, reliability and durability, make this generator more demanding in the market. We are giving this sterling generator on various specifications as per the demand of customers.
10kva to 3000kva & CPCB-II approved.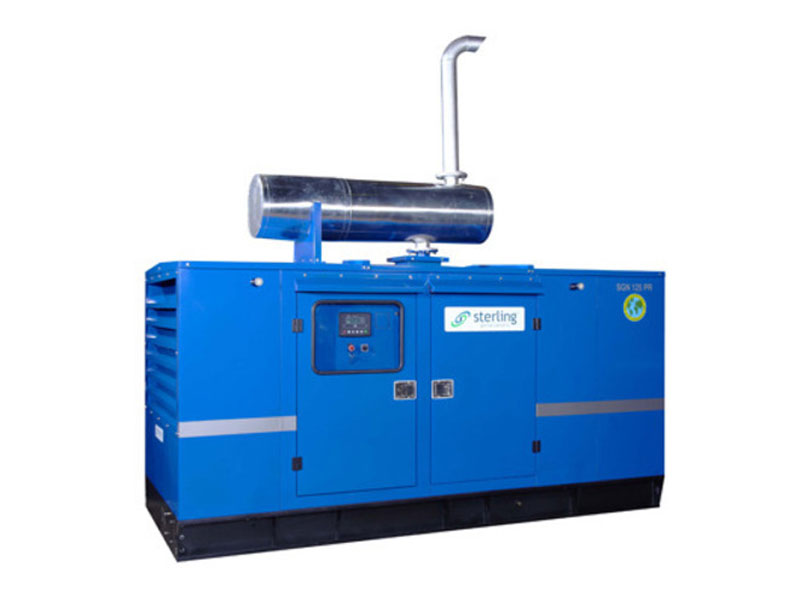 Ingersoll Rand Screw Compressors
We render the optimum quality of Rotary Screw Air Compressor. High performance, energy efficient design and ability to tolerate high temperature, makes the rotary screw air compressor highly demanded. To meet the precise needs of our clients, we render rotary screw air compressor in various sizes and technical specifications.
2kW to 75kW / 10cfm to 520cfm
Ingersoll Rand Reciprocating Compressors
We are leading supplier of Ingersoll Rand Reciprocating compressors. Ingersoll Rand Reciprocating compressors are designed to provide ease of operation,low maintenance and reliable air supply. When you choose Evolution, you have selected the compressor rated highly for its performance and reliability. Each new feature of the Ingersoll Rand Reciprocating compressors contributes to an overall design that answers all the concerns with real-world advantages in performance and value.
3hp to 20hp High Pressure Pet Package compressors
Ingersoll Rand - Air Dryer, Filtes & Receivers
Clean and dry compressed air is important in applications where moisture or contamination can cause system corrosion, damage to pneumatic tools or degradation of products or processes that come with compressed air. When you choose IR Evolution Refrigerated Air dryer, Pre-filter, After-filter and Receiver Tank, you have selected rated highly for its performance.
Refrigerated Air dryer – 42cfm to 3176cfm
Air Receiver – 500 to 10000 Liters capacity